Members

Why become a member of Cambalache?
The Cambalache Festival is an independent festival, which with the effort of the Association, has obtained subsidies and institutional support of related associations to cover part of the costs of the Festival.
To be part of the Cambalache Civil Association, is to be part of the Festival.
We need your participation and help, for Cambalache to continue growing.
Our Association does not operate for profit and since 12 years ago, the majority of its activities have been free and open to the public or at accessible prices.
We want to maintain things this way, so that we can all be a part, because we believe that none can fall in love with what they have not yet known.
The MEMBERS of Cambalache
The members have the right to participate actively in the assemblies, access to the meetings of the Association and to the audiovisual record of all the Festivals since 2005 with more than 180 works, roundtable events and information of realized activities, and access to graphic material and press of the festival.
Members also have important discounts in priced activities, such as classes, parties, milongas and special events.
Likewise, the participating artists of the festival are provided with edited material in videos, photos, press, technical assessment, networking help, connection with rehearsal space and theatres, all free of charge.
The ANNUAL DUES are 900 $ (pesos argentinos).
Ways to join
Visit the headquarters of the Cambalache Civil Association: Pte.J.E Uriburu 562, CABA. |
https://goo.gl/maps/MwxNQUrJ3dy
Arrange an appointment ahead of time by email:
garofalojose@yahoo.com.ar
or by telephone: 11 49515221.
Member information will be registered (first and last name, address, ID number, nationality, marital status, age).
The Payment can be in
cash
at the time of joining, or by
bank transfer or deposit
to the account of the Cambalache Civil Association:
Banco Ciudad
Cta. Corriente en Pesos N° 0029306/4
sucursal 111 centro
CBU. 0290000100000002930646
---
Festival Cambalache — TANGO + TEATRO + DANZA — Buenos Aires, Argentina | Asociación Civil Cambalache © All Rigths Reserved.
festivalcambalache@gmail.com | www.facebook.com/festivalcambalachetango | www.festivalcambalache.com


Con tecnología de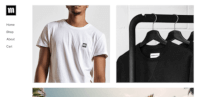 Crea tu propio sitio web único con plantillas personalizables.